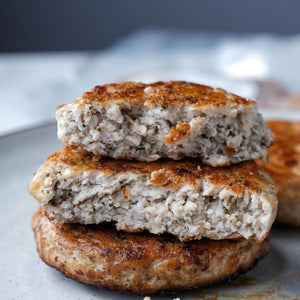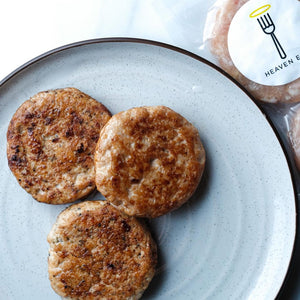 Heaven Chicken Patty (2x120g)
Regular price
RM16.90 MYR
Introducing... our 'not too greasy & oily' Heaven Eat Chicken Patty!🤤

These will be available for purchase on our website next Monday.

As always, we only use the highest quality chicken to ensure it stays healthy & delicious.

These tasty chicken patties are also suitable for paleo/ low-carb/ keto or any "see-food" diets 😋

Simply defrost and grill for 3 minutes per side, it's as easy as saying 1...2...3!

Chicken Patty Flavours:

How to Prepare:
Defrosting your chicken chop:
Submerge the meal pack in running water until thawed 
OR
Put it in the fridge one day in advance
Reheat (After defrost):
Microwave for 120 to 180 seconds
Pan-fry or grill at medium-high heat for 3 mins each side
Bake or Air-Fry at 220'c for 5minutes, flipping in between
Bon Appétit!
🍗  About Your Chicken Patty:
Your meal packs can be stored up to 3 days in a fridge(under 4

°C)

 OR

 

60 days in a freezer (under -18

°C

)